Ever since I moved to San Francisco, I've been fascinated with the various looks of the Golden Gate Bridge. It doesn't dress up or change colors. It does look different depending on the weather, though, especially the amount of fog. It goes from completely visible to hardly visible and everywhere in between. I've finally started taking pictures. Click on the picture to see a larger version; use the browser's back button to return to this page.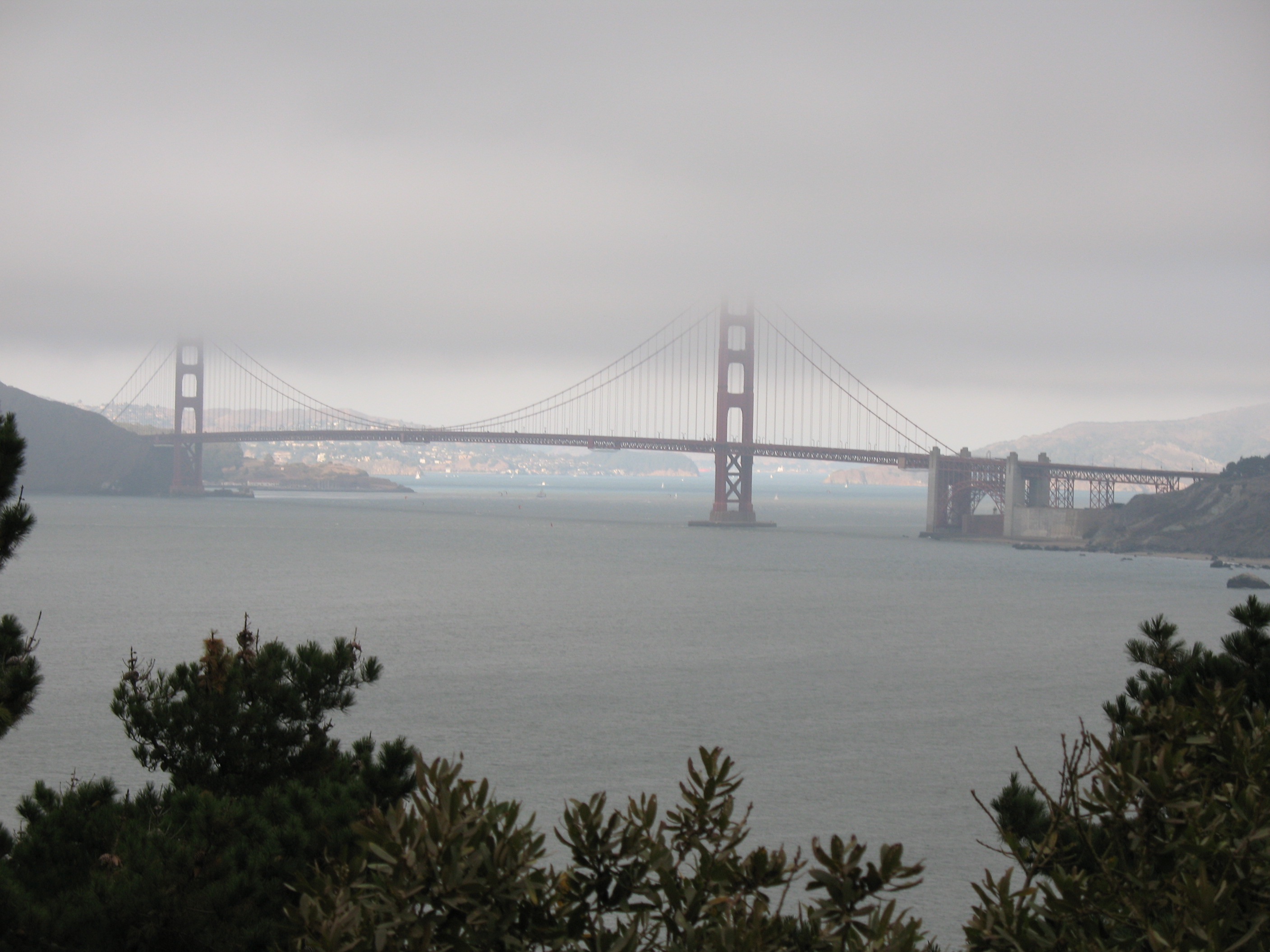 September 28, 2008 at 5 PM, overcast sky, foghorns off.
The tops of the bridge are hidden in the clouds. You can see a hint of sun past the bridge bathing the sail boats.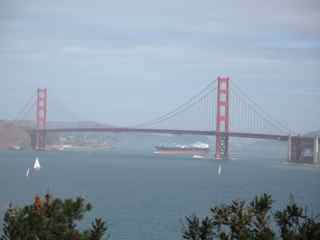 October 5, 2008 at 1 PM, fairly clear sky, foghorns off.
The bridge is completely visible. As often, a tanker is going through. It looks like it's fairly empty since a lot of it is visible above the water.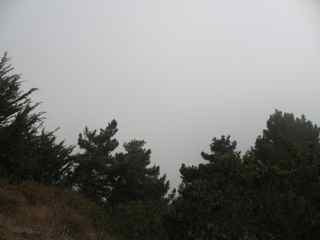 October 26, 2008 at 10 AM, very foggy, foghorns on.
I swear there's a bridge there somewhere! If you compare the trees, you can tell that this picture was taken from roughly the same spot as the other two pictures. The sun seems to be burning off the fog, so hopefully, I'll be able to take some more pictures today showing the Golden Gate Bridge as it slowly comes out of the fog. Addendum at 8 PM: The sun never quite made it out, so this is the view of the Golden Gate Bridge for today…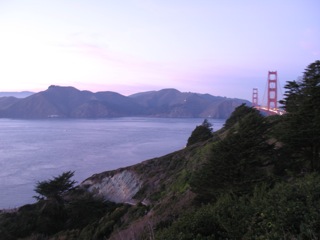 January 14, 2009 at about 5:30 PM, no fog, foghorns off
This is taken from a different place as the other 3 pictures but it captures the bridge at twilight well. Plus, it was taken by my son.