Oppressive hierarchies cannot exit without reliance on fallacies. White supremacy is maintained by racist ideas that seem to justify it. However, when we scratch the surface, we find that these ideas are relying on mental tricks rather than sound reasoning. I found a 2009 article by two sociologists at UW-Madison helpful in understanding the primary fallacies that underpin racism and want to summarize it here (the German summary is
here
).
Maybe the most common fallacy is the individualistic fallacy. It makes racism an individual problem and divides people into good and bad. This binary thinking creates a group of racists that are "out there" and then the rest of us who cannot be racist. Intentionality is crucial: Only if an act is intentionally racist can it really be racist, so the fallacious thinking goes. This fallacy is likely behind white fragility, a concept developed by Robin Di Angelo. White people who are called out – or even when we're called in, a far gentler form of pointing out that something we just said or did was racist – devolve into defensiveness because we (falsely) believe the only people who can be racist are those "bad people" and most of us don't see ourselves as bad. Maybe the most important first step in white anti-racist work is to accept that this is fallacious thinking. We are living in a world that is build on white supremacy, patriarchy, and capitalism, therefore we've learned to view it through a racist (and sexist and classist) lens. Racism is not just prejudice. It is the foundation of the very system we live in. This system is reflected in our unintentional thoughts and habits.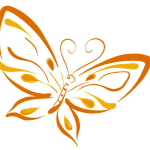 When we believe all we have to do to abolish racism is to get rid of racist laws, we've fallen prey to the legalistic fallacy. Just thinking of the aftermath of the Supreme Court decision ending school segregation (Brown v. Board of Education) shows that this is unfortunately not the case.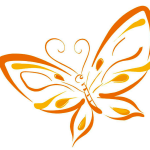 Obama's election to President was supposed to be the sign of a post-racial society. The belief in this tokenistic fallacy probably made many of us blind to the rising racist hatred that was fueled by fear about the consequences of a changing system. The backlash to Obama's Presidency, as we're now experiencing, is massive and meant to reestablish the full force of white supremacy. (It's important here to avoid the individualistic fallacy! This isn't about the current president. In fact, he wouldn't be in power if it weren't for the Electoral College with its very racist reasons for existence.)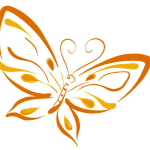 The ahistorical fallacy might at first blush seem to be too extreme to seriously fall into. Its basic claim is that the past does not influence the present. What's in the past remains there. There is no legacy of slavery, Jim Crow etc. Of course they impact today, most of us would cry! And yet, do we really believe that? This fallacy plays out when we doubt that today's behaviors might be driven by trauma passed on through the generations. Combining it with the legalistic fallacy, we don't see how slavery continued after its legal abolishment – and how those centuries of oppression are still impact life today. Maybe even the idea of "the end of history" came out of this fallacy.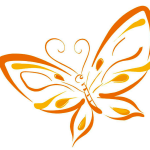 The fixed fallacy sees racism as something measurable. Racism does not develop or change over time. This allows us, then, to claim the other meaning of the word "fixed": Since a certain type of racism has decreased, we've fixed racism.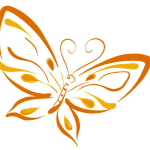 In order to do effective anti-racism work, we need to analyze our own thinking to ensure that we haven't fallen into those fallacies. Since fallacious thinking is challenging to detect in ourselves, it might be even more effective to do this as a group.
---
This post is based on: Desmond, M., & Emirbayer, M. (2009). What is Racial Domination? Du Bois Review: Social Science Research on Race, 6(2), 335-355. doi:10.1017/S1742058X09990166. (A PDF of the article is available here.)